---
April 2019

FRIDAY 26th April
4pm  English-speaking registration opens (in AA meeting area downstairs)
6pm-7pm  Informal get together at AA meeting area
7pm-7.30pm  bilingual Welcome Event with Spanish hosts
8.30pm-9.30pm  Closed Meeting
SATURDAY 27th April
11am-12pm  Rooftop Meeting (subject to weather – otherwise indoors)
2pm-3pm  Closed Meeting
3.30pm-4.30pm  Al-Anon Meeting (Open Meeting and AA's most welcome!)
5pm-6.30pm   Women's Gathering
8.30pm-9.30pm  Open Meeting
9pm-11pm  "After Show Get Together" musical singalong!
SUNDAY 28th April
11am-12pm  Closed Meeting
12pm-1pm  bilingual Farewell Meeting with Spanish hosts + Countdown
2pm MAGICAL MYSTERY TOUR! (may incur small extra charge)
This is when we AA's who live or stay on the Costa Blanca offer to entertain our visiting AA friends and to show you some of the beautiful local attractions and sample some local food specialities on the way!
HOURLY SHARE, WOMEN'S, & LGBT MEETING (t.b.a.)
In-between the main meetings we will be running a program of hourly meetings in a secondary meeting room which will include Share meetings, a Women's meeting, and an LGBT meeting.  And if anyone is interested in chairing (and helping promote) any other type of meetings please get in touch.
EARLY BIRDS & LATE STAYERS
For anyone arriving before Friday or staying after Sunday there will be an informal share meeting in the hotel each day (subject to demand).  We will also be organising trips to local AA meetings and helping you to enjoy the area.
For more information please visit albirconvention.org
---
  For information on ALL English-speaking AA Conventions in Spain visit website www.aaspain.org.
---
CONTACT THE HELPLINE: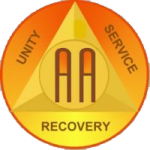 AA meetings in the Spanish provinces of Alicante – Murcia – Valencia. All calls are strictly confidential. We make make every effort to ensure your anonymity and to maintain our own. Helpline contact numbers: Costa Blanca NORTH (+34) 648 169 045 (for areas Alicante & northwards) Costa Blanca SOUTH (+34) 625 912 078 (for areas south of Alicante)