---
 

SEPTEMBER 2016
– English Speaking Convention in TORREVIEJA
September 16th, 17th & 18th 2016
HOTEL PLAYAS DE TORREVIEJA
(Previously known as Hotel Cabo Cervera)
Crta Torrevieja a La Mata, s/n, 03188 Torrevieja, (Alicante)
NOTICE TO ALL DELEGATES (18/07/2016)
Those delegates staying at the Hotel Playas de Torrevieja (Cabo Cevera Hotel) who have booked and paid their deposit do not need to contact the Hotel to check on their reservation.   Their rooms are booked.
However, the Hotel would like delegates to let them know their expected arrival time by EMAIL ONLY to moc.n1477669610odies1477669610opsel1477669610etoh@1477669610ajeiv1477669610errot1477669610.savr1477669610eser1477669610.
If for any reason delegates need to cancel please let the Hotel know by email….as above.
If you are unsure of what you need to do, please email pbaker276@gmail.
(Flyer to follow with full details )
---
For information on ALL English-speaking AA Conventions in Spain visit website www.aaspain.org.
---
CONTACT THE HELPLINE: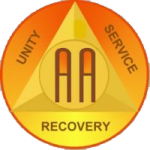 AA meetings in the Spanish provinces of Alicante – Murcia – Valencia. All calls are strictly confidential. We make make every effort to ensure your anonymity and to maintain our own. Helpline contact numbers: Costa Blanca NORTH (+34) 648 169 045 (for areas Alicante & northwards) Costa Blanca SOUTH (+34) 625 912 078 (for areas south of Alicante)