Quick link to list of meetings   

If you think you have a problem with drinking, we're here to help.
If you seem to be having trouble with your drinking, or if your drinking has reached the point where it worries you, you may be interested to know something about Alcoholics Anonymous and the AA programme of recovery from alcoholism.
After reading this brief outline you may, indeed, decide that AA has nothing to offer you. Should this be the case, we suggest only that you keep an open mind on the subject. Consider your drinking carefully in the light of what you learn from this website.
Determine for yourself whether or not alcohol has truly become a problem for you. And remember that you will always be most welcome to join the thousands of men and women in AA who have put their drinking problems behind them and now lead "normal" lives of constructive, day by day sobriety.
If you have already decided that you do want help please see Get Help Now section on the right of this page.
Remember there are no dues or fees for AA.
What is Alcoholics Anonymous?
AA is concerned solely with the personal recovery and continued sobriety of individual alcoholics who turn to the Fellowship for help.
     "Alcoholics Anonymous is a fellowship of men and women who share their experience, strength and hope with each other that they may solve their common problem and help others to recover from alcoholism. The only requirement for AA membership is a desire to stop drinking. There are no dues or fees for AA membership; we are self supporting through our own contributions. AA is not allied with any sect, denomination, politics, organization or institution; does not wish to engage in any controversy, neither endorses nor opposes any causes. Our primary purpose is to stay sober and help other alcoholics to achieve sobriety." …. The A.A.Preamble …. Copyright © The AA Grapevine, Inc.
We are here to help …
If you think that you, or someone you know, has a problem with alcohol, speak to a member of Alcoholics Anonymous. We all know what it's like.
     "For most normal folks, drinking means conviviality, companionship and colorful imagination. It means release from care, boredom and worry. It is joyous intimacy with friends and a feeling that life is good. But not so with us in those last days of heavy drinking. The old pleasures were gone. They were but memories. Never could we recapture the great moments of the past. There was an insistent yearning to enjoy life as we once did and a heartbreaking obsession that some new miracle of control would enable us to do it. There was always one more attempt – and one more failure."…. Extracted from The Big Book of Alcoholics Anonymous: Chapter 11 – A Vision For You – Page 151.
Find a meeting near you!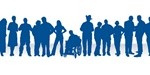 Alcoholics Anonymous is a voluntary worldwide fellowship of men and women from all walks of life who meet together to attain and maintain sobriety.  It is estimated that there are more than 114,000 groups and over 2,000,000 members in 180 countries.
CONTACT THE HELPLINE: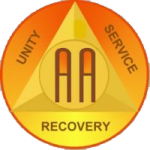 AA meetings in the Spanish provinces of Alicante – Murcia – Valencia. All calls are strictly confidential. We make make every effort to ensure your anonymity and to maintain our own. Helpline contact numbers:
Costa Blanca NORTH (+34) 648 169 045 (for areas Alicante & northwards)
Costa Blanca SOUTH (+34) 625 912 078 (for areas south of Alicante)
Costa Blanca NORTH 648 169 045:

 
Alicante, Albir, Alcoy, Alfas, Altea, Benidorm, Benissa, Calpe, Denia, Gandia, Javea, Jalon, La Nucia, Moraira, Oliva, Ontinyent, Orba, Parcent, Teulada, Valencia, Villajoyosa, Xábia, Xátiva
Costa Blanca SOUTH 625 912 078:

 
Algorfa, Cabo Roig, Cartagena, Ciudad Quesada, Elche, Guardamar, La Marina, Los Alcazares, Mazarron, Murcia, Orihuela, Pilar de Horadada, San Javier, San Miguel, Santa Pola, Torrevieja